A WOMAN IN A DESPERATE SEARCH
Adella's life had been peaceful on the frontier of Valenna. But when mysterious raiders attack and burn her town down, her brother goes missing. Leaving everything behind, she sets off on a desperate ride across the plains to find him.
A MERCENARY IN DIRE NEED OF HER HELP
Kol, a highly-skilled Sorbian soldier, needs Adella's help if he wants to live to see another day. A traitor to his country with nowhere else to turn, he agrees to guide Adella across the wilderness of the Campos.
A HIGH-SEAS ADVENTURE
When Adella is captured by the enemy, she inadvertently lets a powerful artifact fall into the wrong hands. Risking everything to find her, Kol takes a gamble and joins forces with the mysterious Captain Declan, a notorious reaver known for plundering Sornian ships.
Each must face the same choice: Save the life of someone dear to them, or retrieve the artifact and prevent the awakening of Mundil and the rise of the Twelve Calamities…
In a world of intrigue, mystery, and betrayal, will the choices they make lead to disaster?
Legends of Andolin: Adella of the Campos is the first in an all-new series that takes you on a captivating adventure filled with excitement, danger and, most importantly, sea serpents. Read it today!.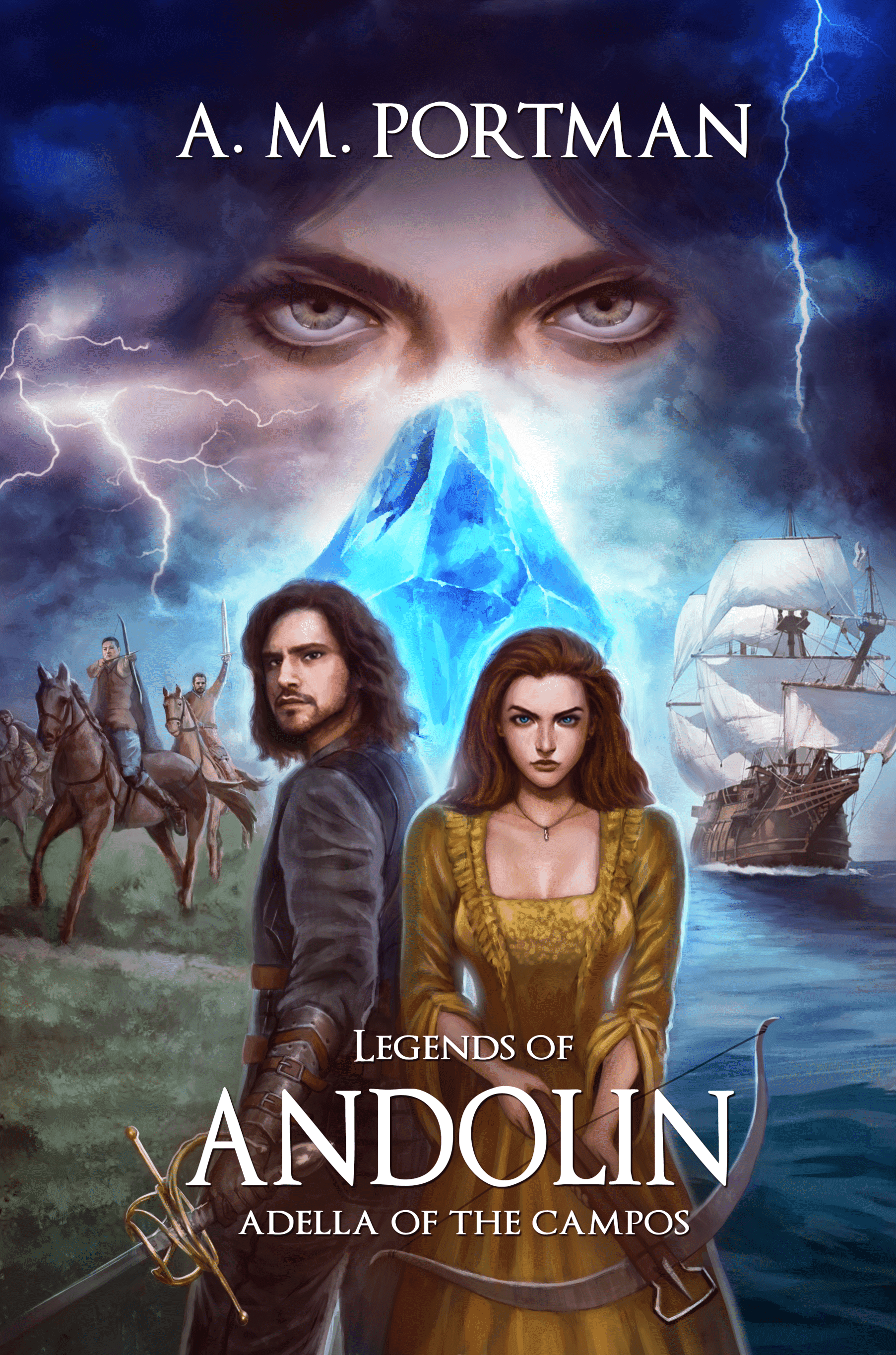 Legends of Andolin playlist
Subscribe To Our Newsletter